Over the past few months here at Braman Motorcars, we thought for both a motivator and a way of saying thank you to our wonderful client advisors, a Top Gun program needed to be implemented. What Top Gun means is a customer satisfaction index of over 150%, a certain level of vehicles sold, all training and product knowledge completed within a timely manner.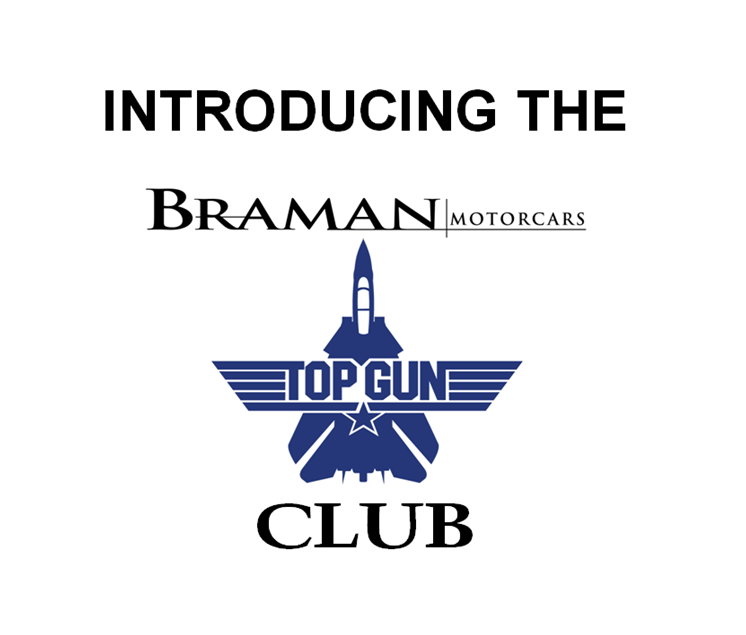 There are many benefits to being a Top Gun; you get the convenience of your own parking spot, a gourmet lunch hosted by our COO/General Manager Mr. Vince Cerone, and a monthly drawing for a weekend at the Boca Resort, as well as many others.

We are proud of our Top Gun's and appreciate all they do for Braman.